The benefits of using an Estate Agent
So much of our lives is conducted online nowadays; a trend only intensified by the Coronavirus pandemic, and the number of digital property agencies is rising. On the surface, online agencies may seem like an easy alternative to enlisting the help of a real-life estate agent. But do they really compare to the human expertise offered by those on the high street? Here are the benefits of estate agents in 2021.
Expertise and local knowledge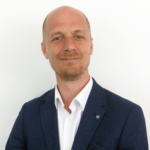 One of the benefits of using an estate agent is not only do they know the market inside out; but they are experts on the local area where you are buying or selling. Jamie Newbold, Branch Manager of Century Residential says: "A lot of estate agents come to the job as second careers meaning we've experienced life on the other side. It's not all about putting a value on a property. Good research skills, common sense, knowing the area and understanding the market are all part of our value and services."
Whilst the pandemic has massively impacted retail on the high street; it has allowed traditional estate agency practice to shine. Clients tend to lean on trusted professionals for guidance in difficult times; and good quality estate agents are more important now than ever. Having someone with your best interests in mind and being there to help during what can be a complicating process is invaluable.
Jamie adds, "When you are planning to sell your home, it's reassuring to meet an estate agent and build a relationship whereby you trust their professionalism, their experience, their knowledge of the process and their word."
Resources
As well as a wealth of knowledge and experience, established estate agents have plenty of useful resources. For example, they can spread the word about your property via marketing. This can range from local brochures and window displays to sophisticated digital advertising and e-marketing.
Furthermore, they will have an extensive database of active clients with details of their property criteria. Rather than spending months searching for a buyer; the right person could already be on their system, just a phone call away. Likewise when searching to buy a property, those who have built good relationships with agents are likely to be the first port of call when a home matching their requirements comes to the market — or even beforehand.
No upfront fee
It's a common misconception that estate agents fees are through the roof – if you'd pardon the pun but not everyone knows that estate agents will only take their fee once the sale completes. This means that you don't have to worry about any upfront bills. We work for our vendors and, unless we push and guide the transaction through, we get nothing at all. Our team invest both financially, and personally to get to know our clients and act in a manner to do the very best for them.
Negotiations
Estate agents are the glue that holds an entire property chain together; ensuring that everything runs smoothly from the first valuation to the final exchange. Moving house is said to be one of the most stressful life events, so a reliable estate agent can take a lot of pressure off you and your family.
"We're the 'middleman' between the seller and buyer as well as the vendor and solicitor. We're also someone who can find surveyors, removal firms, house clearers and cleaners. It cannot be underestimated how comforting it is to have an accountable face to go and see, pick up the phone to and have proper updates and conversations with. My team take the time to understand your individual concerns and know what to do when things wobble," says Jamie.
Contact us today
If you are looking to buy, sell, rent or let a property, enlisting the help of an experienced, qualified and well established estate agency is key to success.
Need some guidance about your local property market? We're here to help call our team on 01634 570057 today.
Recent Articles